ON-LINE REGISTRATION FOR THE 2020-2021 SEASON
WHO IS IS OPEN TO?
Youth rugby registration is open to children starting at the age of 4, girls and boys can join our clubs where they will be introduced to the sport in a safe, fun and structured environment.
HOW DO I REGISTER ?
By going through and completing the On-Line registration process. Our membership is valid for one Rugby Playing season only – June through to May and must be renewed for subsequent years. The 2020-21 season will start in July 2020 and will run through to the end of June 2021.
WHAT ARE THE FEES ?
Mini's (U5-U12) – HKD800.00 per annual (New member / Renewal)
Colt's (U13-U19) – HKD800.00 per annual (New member / Renewal)
PAYMENT METHOD?
The best way to pay is to transfer your fee via online banking, ATM…etc.
The online form will ask for a payment copy for tracking purposes, so if you are paying by …etc. Please get that ready to enter.

Bank Transfer
Please transfer the payment to Hang Seng Bank via mobile banking , e-transfer, ATM, PayMe, AliPayHK, direct transfer.

1. Bank Transfer
Make payment to the following bank account
| | |
| --- | --- |
| Account Name | ABERDEEN DOLPHIN RUGBY CLUB |
| Account No | 373-065994-001 (first 3-digits represent the branch number) |
| Bank's Name | Hang Seng Bank Limited |
| Clearing No. | 024 (for local interbank transfer) |
2. PayMe by HSBC
* Transfer payment to mobile no. 9238 3820
* Transfer payment via PayLink https://payme.hsbc/ivyb911
* Scan QR code and Pay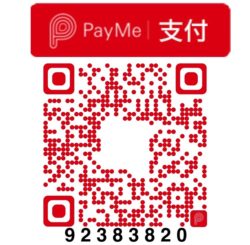 3. AliPayHK – 支付寶
* Tap "Transfer" at the bottom left of the homepage, enter phone number. 9238 3820, enter and confirm the transfer amount.
* Scan QR code and Pay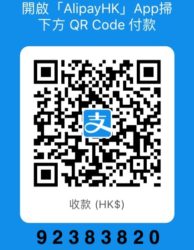 4. FPS – 轉數快
* After logging in Mobile banking, tap FPS and make payment to phone number 92383820
* Scan QR code and Pay
>>>To confirm the payment, please provide us with the proof of payment for tracking purpose
Upload Payment slip during the registration process. 
Reply on top of the "Membership Registration" email and attach the proof of payment.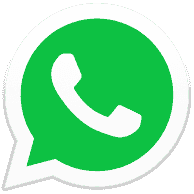 If you have any other queries, please email: inf[email protected] or contact us via WhatsApp